Tuesday Feb 18, 2020
Ep 23: Make Maintenance a Profit Stream & Never Take a Maintenance Call Again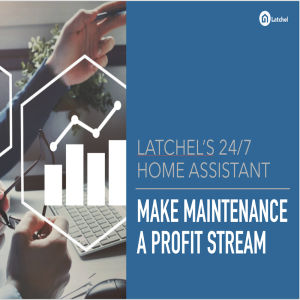 In this week's episode, we're talking about how property managers are increasing their profits with strategies that also free up time. 
Increased profits and increased free time do not typically go hand in hand, but by using strategies that some of the top property management companies have been using for years, it can, and should be done.
In this episode, we go over how some of these strategies are being implemented with Latchel's 24/7 Home Assistant. With this program you can:
Increase your monthly profit by $440 for every 100 units  
Decrease your time spent on maintenance by 80%
We'll walk through exactly how you can make maintenance a profit stream and never take a maintenance call again, giving you the time and capital to truly grow and scale your business this year.
Learn more at www.latchel.com