Thursday Dec 19, 2019
Ep 21: The Doorpreneur - Building Your Property Management Company to Scale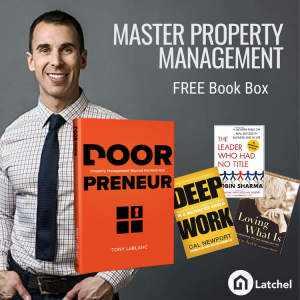 We sat down with Tony LeBlanc, an entrepreneur who has started over 10 successful businesses, and author of Doorpreneur: Property Management Beyond the Rent Roll. 
He manages one of the largest property management companies on Canada's East Coast – a business he started from scratch. Tony's experience and expertise is now helping thousands of other property management professionals take their business to a whole new level. 
Register to WIN a Free Book Box with a copy of Doorpreneur and copies of Tony's top 3 recommended reads.